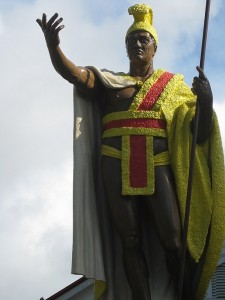 Join us on Saturday morning, June 11, 2022, for the annual King Kamehameha Day Celebration Parade in Historic Kailua Village. Throughout the day, the community of West Hawai'i will gather to honor the great ali'i, King Kamehameha I, who established the first capital of the united Hawaiian Kingdom here in Kailua-Kona at Kamakahonu. 
Adorned in the flowers and colors of the Hawaiian Islands, regal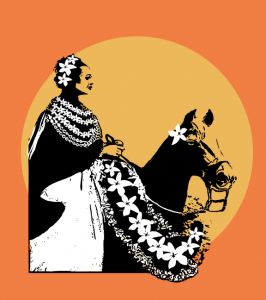 pa'u riders on horseback will represent each of the eight islands, led by their respective princesses and the pa'u queen. The floral parade will also feature hula halau, equestrian units, marching bands, a horse-drawn carriage and more. After the parade, enjoy a ho'olaule'a (music and art festival) at Hulihe'e Palace, including a free concert featuring top Hawaiian recording artists. Then take time to visit the many shops, galleries and historic landmarks of Historic Kailua Village.  Visit us on Facebook: KonaParadeFacebook for the latest updates.